We offers the opportunity for students to come and increase their training level and immerse themselves into their practice with the Ashtanga Series 50 Hour Yoga Training Course. This course offers everything that our teacher training courses offer, but is ideal for those who are limited for time, are focused primarily on deepening their practice without necessarily the intention to teach, or for those who wish to add additional hours onto their preexisting teaching certification.
This 50 Hour Yoga Training Course includes the study and practice of the Ashtanga Vinyasa Series, Pranayama, Meditation, Kriyas, and Alignment and Adjustment Workshop. This Yoga Training course will enliven your spirit and your mind with the knowledge and experience of yoga. This course will prepare you with all the tools and confidence you need to become a yoga teacher and will accelerate your personal yoga journey.
The Ashtanga Series 50 Hour Yoga Training course is open to all levels of yogis, including complete beginners. Regardless of the level of your practice, the course will teach you the fundamentals of Ashtanga yoga and help you to develop a strong foundation upon which to build your teaching and practice.
This course is also a great option for those who wish to complete the 200 hour training course, but do not have the time or feel prepared to complete the entire 200 hour training course in one session. Students have the option to return for another 150 hours whenever is convenient for them to complete the 200 hour teacher training certification in India.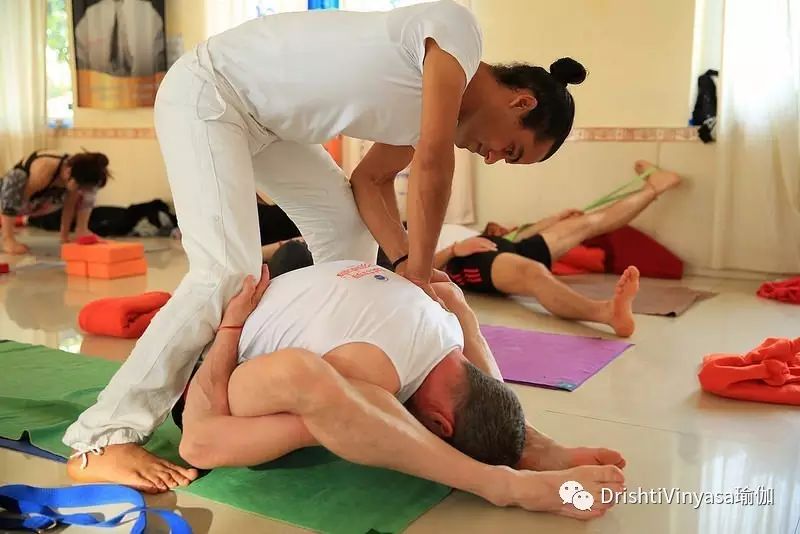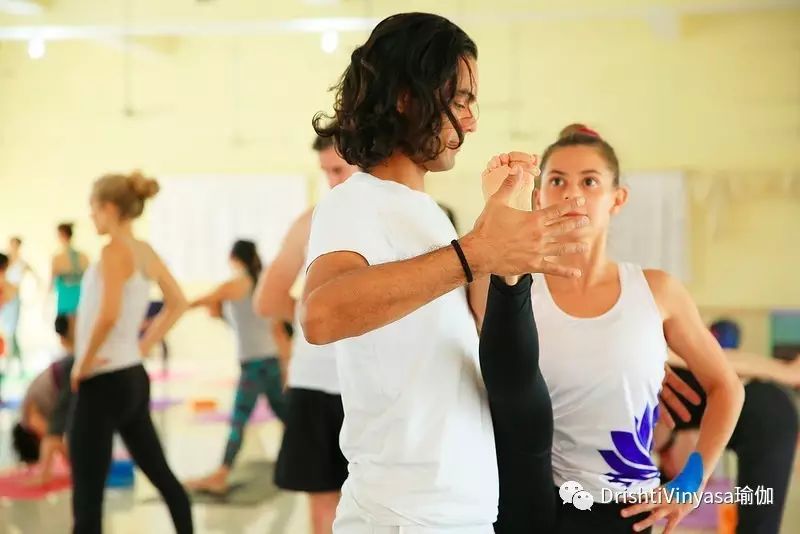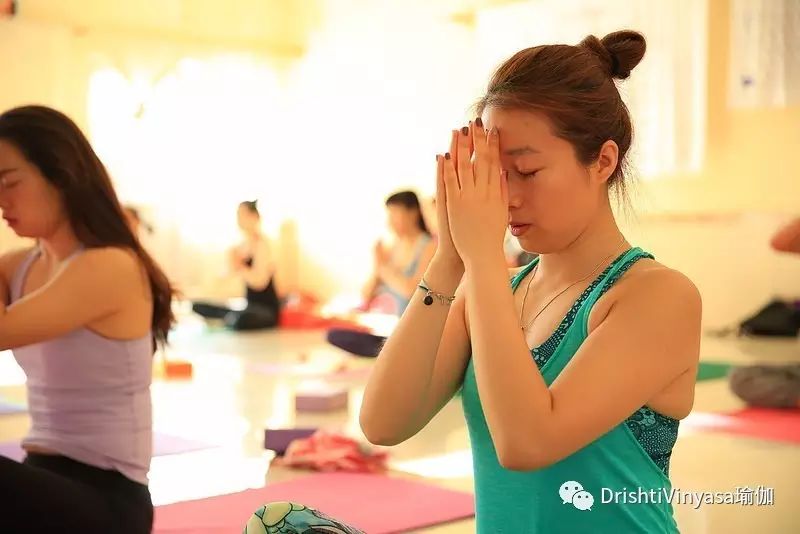 ---
Date & Schedule
14 - 18 Jun 2017
06:30 - 08:30 - Asanga Practice Ashtanga Vinyasa Mysore Style or Led Ashtanga Class
09:00 - 10:15 - Pranayama / Meditation / Mantra Chanting
10:30 - 12:00 - Brunch / Free Time / Study Time
12:00 - 14:00 - Yoga Workshop / Art of Adjustment / Body Alignment
14:00 - 15:00 - Self Practice / Self Study
15:00 - 16:00 - Yoga Nidra / Meditation / Rest Time
16:00 - 18:00 - Asana Practice / Art of Adjustment / Body Alignment
18:00 - 06:30 - Mauna / Silence
*This is an example schedule. Schedules may change depending on the season, course, and any improvement that may have been implemented. Please keep your schedule as open as possible during TTC for additional training and activities.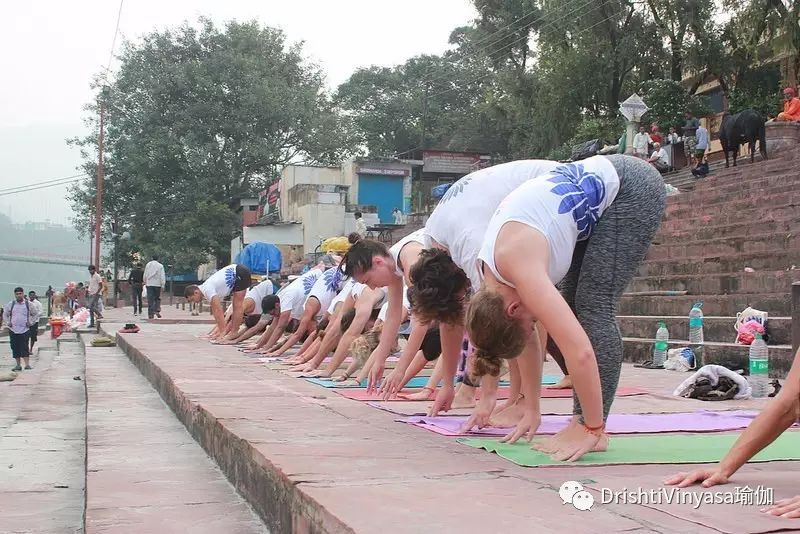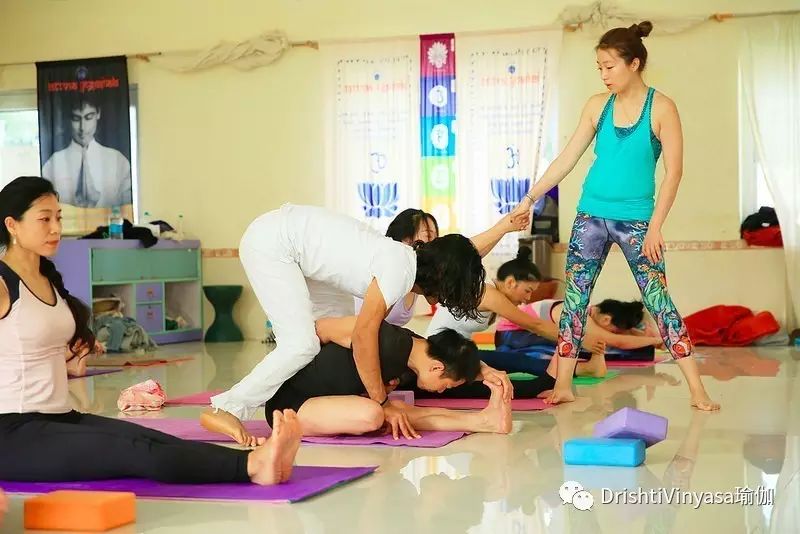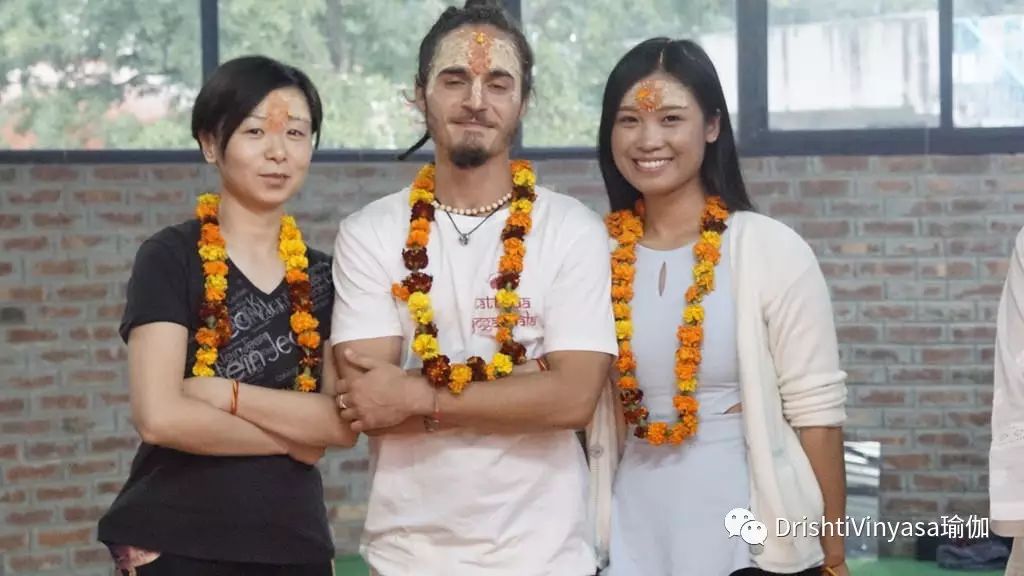 ---
Subject & Curriculum

Ashtanga Vinyasa Yoga Primary Series
Pranayama
Breathing Technique
Meditation
Kriyas / Satkarmas
Bandhas
Mudras
Asana Practice
Asana Study
Hands on adjustments
Art of Transitions and Vinyasa
Body Alignment
Modifications
Correcting Practice Technique
Teaching Practice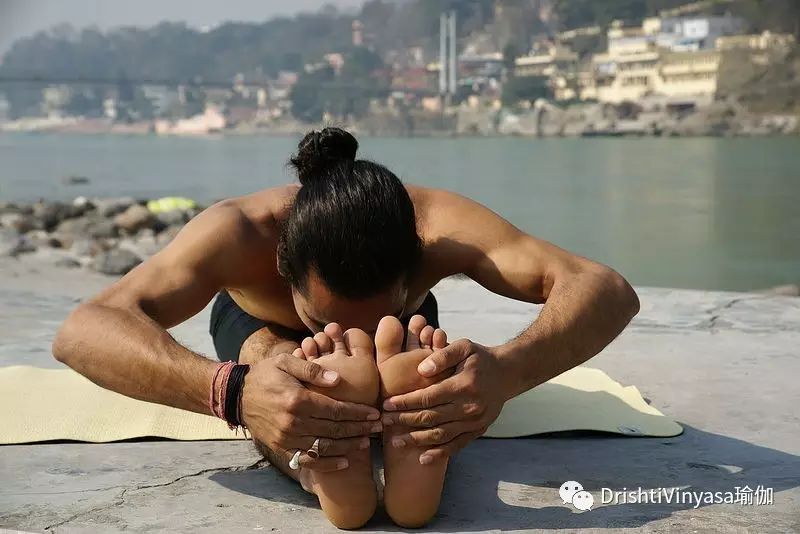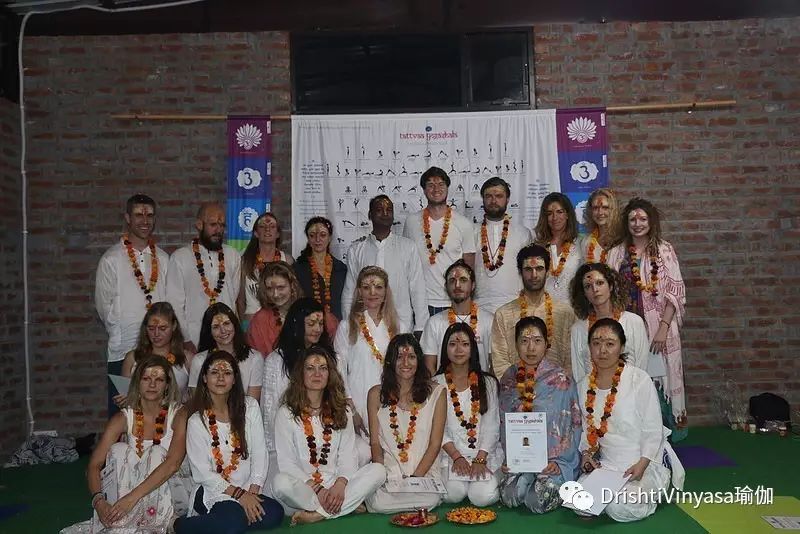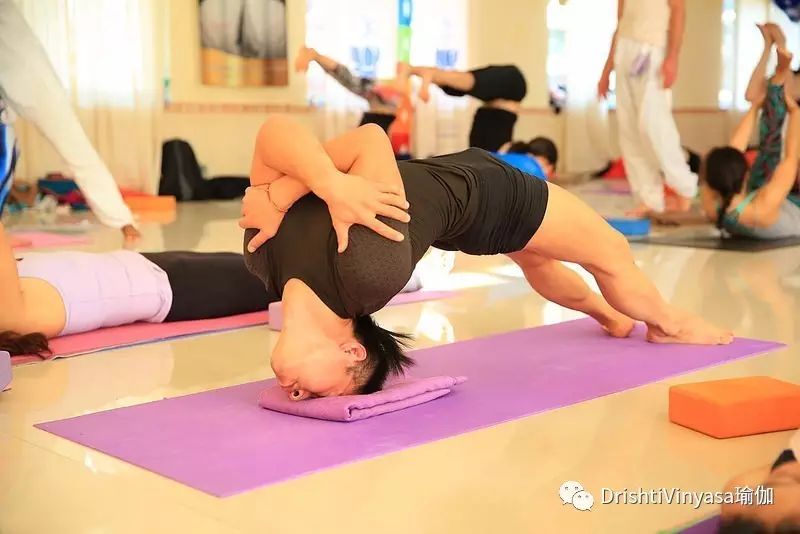 Detailed 200hrs Course Curriculum

List of Primary Series Asanas Studied in Theory, Practice, and Adjustments
Surya Namaskara A

Surya Namaskara B
Padangustasana
Padahastasana
Utthita Trikonasana
Parivritta Trikonasana
Utthita Parsvakonasana
Parivritta Parsvakonasana
Prasarita Padottanasana A
Prasarita Padottanasana B
Prasarita Padottanasana C
Prasarita Padottanasana D
Parsvottanasana
Utthita Hasta Padangusthasana A
Utthita Hasta Padangusthasana B
Utthita Hasta Padangusthasana C
Utthita Hasta Padangusthasana D
Ardha Baddha Padmottanasana
Utkatasana
Virabhadrasana A
Virabhadrasana B
Dandasana
Paschimottanasana A, B, C
Purvottansana
Ardha Baddha Padma Paschimottansana
Trianga Mukha Ekapada Paschimottanasana
Janu Shirsasana A
Janu Shirsasana B
Janu Shirsasana C
Marichyasana A
Marichyasana B
Marichyasana C
Marchyasana D
Navasana
Bhujapidasana
Kurmasana
Supta Kurmasana
Garba Pindasana
Kukkutasana
Baddha Konasana
Upavista Konasana A
Upavista Konasana B
Supta Hasta Padangustasana
Upvista Padangustasana
Urdhva Mukha Paschimottanasana
Urdhva Danurasana
Salamba Sarvangasana
Halasana
Karnapidasana
Urdhva Padmasana
Pindasana
Matysasana
Uttana Padasana
Sirsasana
Balasana
Baddha Padmasana
Padmasana
Utplutih
Savasana
List of Pranayamas and Breathing Techniques
Kapalabhati

Nadi Shodhana
Anuloma Viloma
Bhastrika
Ujjayi
Surya Bhedan
Chandra Bhedan
Bhramari
Chandra Bhedan
Sheetali
Sheetkari
Yogic Breathing
Spinal Breathing
Note: This study list is 200hrs of Teacher Training. In this 50hrs Immersion, primary series will be introduced to the Ashtanga Yoga practitioners to become a 200hrs Ashtanga Yoga Teachers.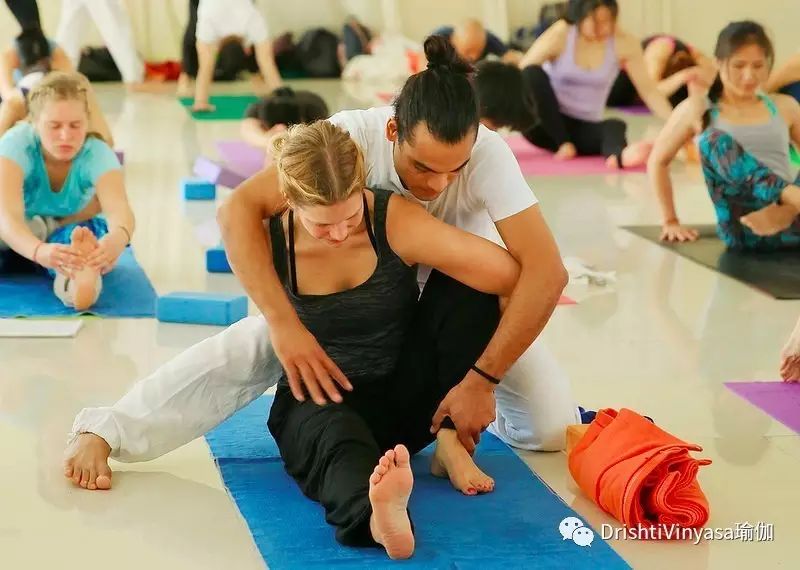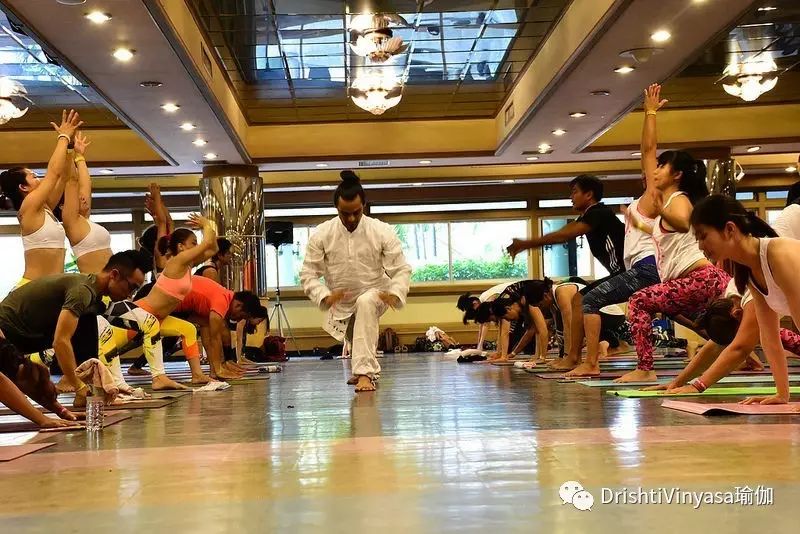 Recommended Reading

Yoga Mala - Sri K. Pattabhi Jois
Asana Pranayama Mudra Bandha (APMB) Yoga Darshan - Swami Niranjanananda Ji
The Heart of Yoga - T.K.V. Desikachar
Yoga Sutras of Patanjali - Swami Venkatesananda, Motilal Publications
Hatha Yoga Pradipika
Prennial Psychology of the Bhagavad Gita
The Science of Breath - Dr. M.L. Ghorole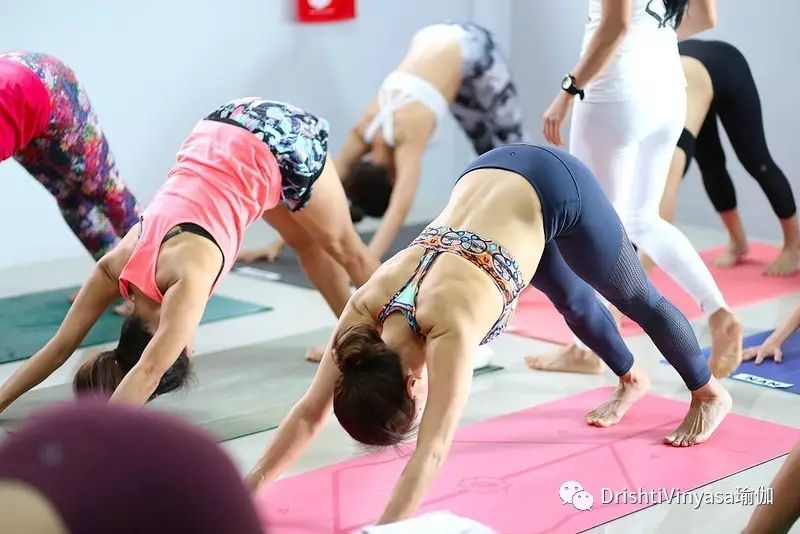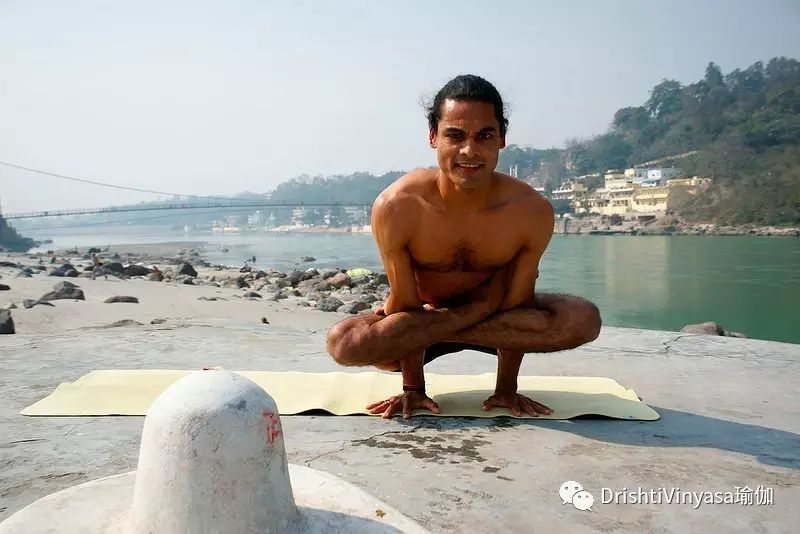 ---
Eligibility
Prior Experience and knowledge of Yoga is recommended but not necessary for this 50hrs Training course. This course is open for practitioners of all levels. As the course is demanding, the applicant should be in good physical condition. What is most important is that the applicant arrives with an open mind and the eagerness to learn.
The student should be able to dedicate themselves completely to the course while at Drishti Yoga Shala. The program is very demanding with at least 9 hours daily and 100% attendance is mandatory. Participants must follow the schedule and attend all classes, sessions, and activities.
The applicant should also have a basic English language understanding as the course is conducted in English and the student will be required to speak English.
Spaces in the program are based on eligibility and are given upon first come first serve basis.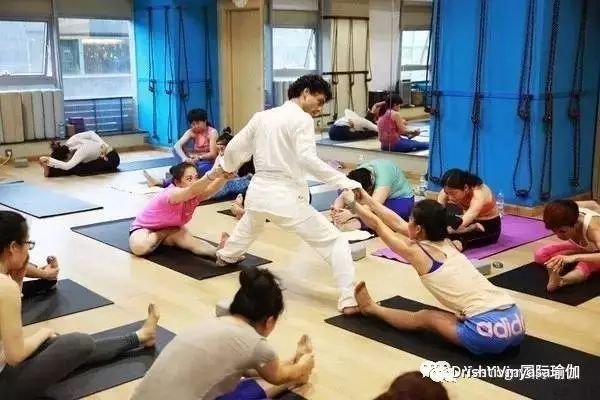 ---
Entry Process
1. Fill the application form and submit with the fee

2. Transfer course fee to be done through bank transfer

3. A confirmation email of your entrance in the course and deposit information will be give to you as email after process your application.

4. After arriving we will ask you to sign the Course Rules Form and Course Entry Forms of Drishti Vinyasa Yoga Shala, Shanghai. Please free to ask us to give a copy of it through email.
1. 通过邮件发送申请表给我们。从下面下载申请表格。

2. 银行转账学费,学费一概不退还

3. 在你提交申请后,你会收到确认邮件存款信息

4. 我们会要求您签署凝视点瑜伽馆课程规章制度,我们可以通过邮件提供给你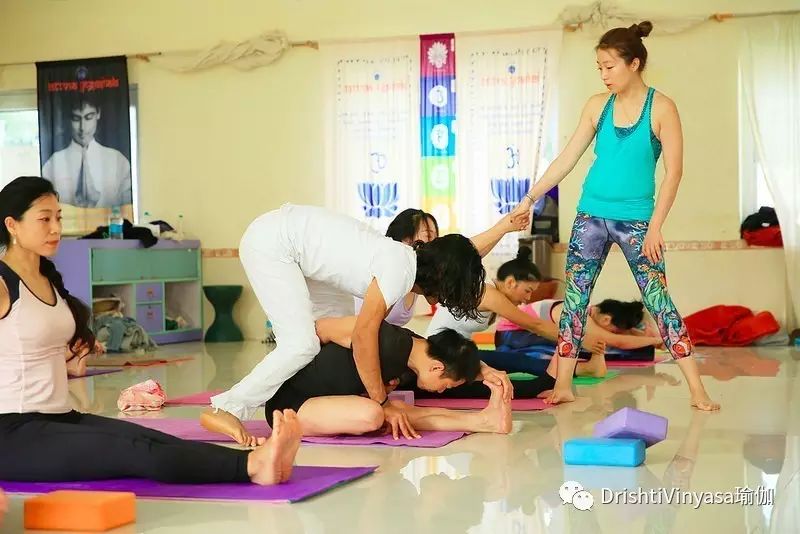 ---
---
Fee
- 4800 RMB for 5 days training (Before 25 Apr 2017 - Early bird fee)
- 6800 RMB for 5 days training (After 25 Apr 2017)
- 1800 RMB for Morning Ashtanga Practice (06:30 - 08:30) - For 5 days
- 3800 RMB for Adjustment Skills - (12:00 - 14:00 & 16:00 - 18:00) For 5 days
- 1200 RMB for One day drop in
Refund Policy
By accepting the fee, we confirming your seat for the training and confirming with the teacher. No money will be refund back once the payment is done to us.

Phone / WeChat
13651894885
13917866484
Email
drishtiyogach@hotmail.com