"Nidra" means Sleep in Sanskrit. Yoga Nidra is one of the most useful and practical gift yoga has given to the humanity. It is an ancient yogic and tantric practice to consciously relax the deepest layers of body, mind and soul. It is also a technique of Pratyahara i.e., the fifth limb of Ashtanga Yoga. It has the power to transform you at subconscious and unconscious levels. Practitioners are guided into profound and transformational rest, where they can safely and lovingly release physical, mental, and emotional tensions, allowing them to release old patterning and Re-Member their truest selves. A gentle yin practice, this is perhaps one of the most inclusive and accessible forms of Yoga: all you have to do is lie down, and enjoy the ride. With incredible science confirming the physiological power of Nidra, and old Yogic wisdom to help understand the philosophical and spiritual potential, Yoga Nidra is a nourishing practice for everyone, leaving us feeling whole, embodied, rejuvenated, and inspired.
Join Yoga Facilitator Amber Yeh for a 20 hour Weekend Journey into the history, science, philosophy, tools, and teaching methodologies of the ancient practice of Yoga Nidra.
Facilitating Yoga Nidra is a true gift to the World in these modern times. In this training, you will learn the rich histories and background of this practice, how to artfully hold space, skillfully craft Yoga Nidras' to genuinely facilitate healing, and bring your authentic medicine to each session.
Nidra"
的意思是梵语睡眠的意思。瑜伽
Nidra(
睡眠术)是瑜伽给人类的最有用和最实用的礼物之一。有意识地放松身体、思想和心灵的最深层是一种古老的瑜伽和密宗练习。
它也是
Pratyahara
的一种技巧,即
Ashtanga
瑜伽的第五支。它有能力在潜意识和无意识层面改变你。练习者被引导进入深刻的转变性休息,在那里他们可以安全而充满爱的释放身体、心理和情感上的紧张,允许他们释放旧模式并重新回忆他们最真实的自我。一个温和的阴练习,这可能是最包容和最容易的瑜伽形式之一:你所要做的就是躺下,享受旅程。令人难以置信的科学证实了
Nidra
的生理力量,古老的瑜伽智慧有助于理解哲学和精神潜力,
Nidra
瑜伽对每个人来说都是一种滋养练习,让我们感觉完整、充实、焕发活力和灵感。
在本次培训中,您将学习这一实践的丰富历史和背景,如何巧妙地掌控空间能量,熟练地进行瑜伽
Nidra
,以真正促疗癒,並將您自己的良药带到每一个疗程。
一起加入瑜伽导师
Amber Yeh
,进行
20
小时的周末旅程,了解瑜伽
Nidra
古老练习的历史、科学、哲学、工具和教学方法。
我真的相信瑜伽
Nidra
是我们能提供的最具滋养和治疗作用的药物之一。它是一种在过度阳刚的世界中真正的阴练习,允许人们简单地休息和接受。在这一点上,我们学会了我们不必为了成为完整的人而去做、尝试、强迫、推动或取得任何成就
,
我们是有价值的,因为这是我们与生俱来的神圣权利。这种滋养使人们能够探索内心深处,探索他们爱和被爱的能力,并为自己和世界活着梦想一个更美好的存在。简言之,我见证了这一实践带来的奇迹。我有强烈的热情将这一整体性和古老的智慧传递给所有感兴趣的人
---
We view yoga as a spiritual practice, as a path to self-realization, union, bliss, conscious connection, deepened awareness and mindful living. Everyone is accepted, supported and encouraged through their process.
This training is for teachers and seekers who want to explore Yoga Nidra beyond a technique-as a state of consciousness. Our emphasis will be on:
•The history of Yoga Nidra
•5 layers of our being (Koshas)
•Sankalpa and the power of Intention Setting
•Experience multiple Yoga Nidra practices
•How to bring Nidra to your community
•Writing and Improvising journeys
•Feedback on personal Yoga Nidra Scripts
•Feedback on Yoga Nidra guidance
•Nidra tool making (aroma incense making)
我们认为瑜伽是一种精神实践,是通往自我实现、结合、幸福、有意识的联系、加深意识和意识生活的道路。通过练习的过程,每个人都被接受、支持和鼓励。
•Yoga teachers & Meditation Practitioners who would like to expand their skills and knowledge
•Sound healer, Hypnotherapists & Spiritual healer.
•Someone who wants to learn authentic Yoga Nidra
•Someone who wants to transform his/ her life
•
瑜伽老师和冥想从业者,他们希望扩展他们的技能和知识
16 Contact hours+ 4 Hours self-study, Writing, Practice & Aroma nidra tool making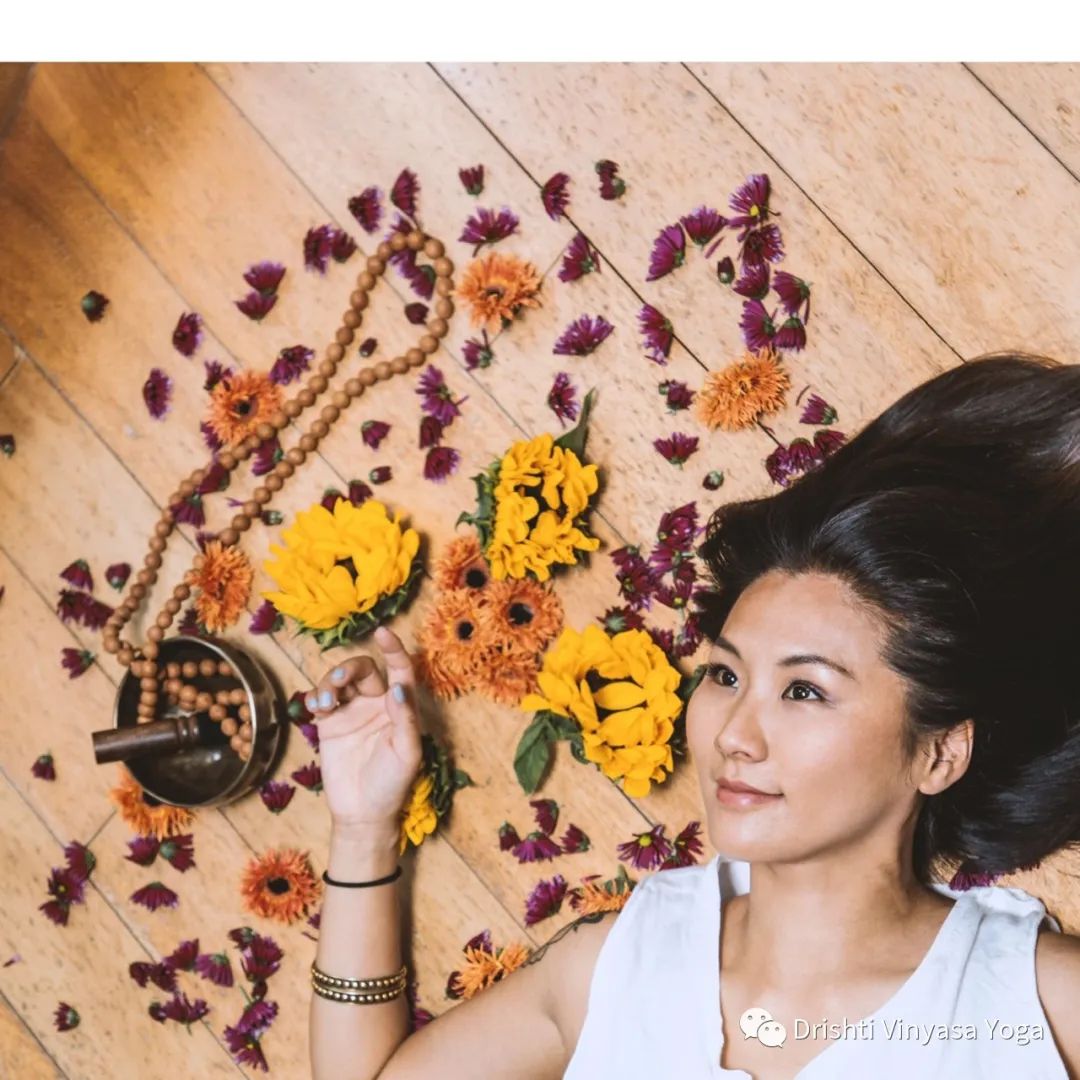 I am Amber Yeh from Taiwan and currently living in Shanghai. I am a holistic ayurveda yoga coach, aromatherapist, yoga nidra facilitator, meditation instructor and aroma candle and incense craft artist. My courses focus on physical and mental holistic health with customized teachings according to each person's conditions. I guide people one-on-one on how to follow Ayurvedic wisdom for a balanced state of mind and body.
Yoga practice and philosophy helped me to regain peace and health, inspired me to live an ayurvedic lifestyle, and to fall in love with aromatherapy and natural fragrance crafts. I have integrated these practices into an "aesthetics of yogi lifestyle". This is how SATTVA RITUAL STUDIO was formed, and I hope that through this platform, this "aesthetics of yogi lifestyle" can be passed to like-minded friends who are also passionate for life.
For me, yoga is not only about asanas, but also about a healthy diet, joyful lifestyle rituals, life science and physical therapy. Yoga gives me a deeper life experience. I love diving, surfing, traveling, caring about our environment, and I'm also a kitten lover. I hope that yoga, as a life science, can be truly integrated into modern people's lives, allowing people to open up their experiences.
Master degree of Fashion merchandizing , Academy of Art University
*Pacific ambassador of Norwegian Sea Sick Fish a non-profit ocean protection origination
*Yoga alliance 200 H teacher training certified
*Ayurveda yoga teacher training 100 H certified
*Ayurvedic nutrition master certified
*Ayurvedic herb & detox certified
*Ayurvedic oil therapist certified
*Meditation 50H teacher training certified
*Mantra meditation teacher training certified
*YACEP Yoga Nidra teacher training certified
*Sound healing teacher training certified
*NAHA international aromatherapy certified
*Korea KCCA aroma candle master certified
*Korea KCCA aroma incense certified
*Korea KDCA perfumery teacher certified.
来自台湾的
Amber Yeh
,目前在上海旅居,是一位阿育吠陀瑜珈老师、芳疗师、香氛手作导师和瑜珈催眠疗愈师。她的课程专注于身心灵健康疗愈,强调根据每个人的不同体质特性,量身规划私人教学,并结合瑜伽催眠,将传统阿育吠陀融入现代日常生活,回归到身心平衡的状态中。
Amber Yeh
毕业于美国旧金山艺术大学
Fashion merchandizing
硕士,曾经是一名知名外企高管,和大部分白领一样,习惯紧张飞快的生活节奏,在职场中雷厉风行。然而一切都在接触瑜伽后改变,瑜伽练习和瑜伽哲学让她重获平静和健康,启发她对阿育吠陀生活方式、芳疗、天然香氛手作的热爱和思考,并将其整合为
"
疗愈生活美学
"
,于是决定创立
SATTVA RITUAL STUDIO
,可以将这份
"The art of wellness "
,传递给更多同样热爱生活、享受生命的朋友。她希望瑜伽与阿育吠陀可以作为一门生命科学,真正融入现代人生活。
美国旧金山艺术大学

Fashion Merchandizing

硕士

挪威

Sea Sick Fish

非营利海洋环保组织亚洲大使